Congrats on your New Home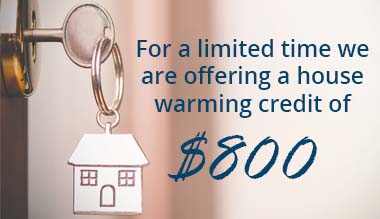 At Nexicom we know that buying a new home is one of life's most exciting events and we want to help you celebrate with an amazing offer on Internet and TV services.
Right now, for a limited time we are offering a house warming credit of $800 towards our Unlimited Fibre 60 Internet and Intermediate Digital TV package.*
Need more Internet speed? No problem - the credit can be applied to any of our Fibre Internet packages - Fibre 150, 300 - right up to 1 Gbps.
Want more TV channels? We can do that too! Just select the TV package that is perfect for you and we'll apply the credit. For more information on our TV Everywhere Click here
We also have full-featured home phone and security packages that can be bundled with this offer for an even better home experience.
As the area's longest standing and most trusted telephone and Internet company, Nexicom is here to help make your new house a home. All of our Fibre packages come with Nexicom's award winning, friendly customer service and no contract.
Additional Information